Fingertip Pulse Oximeter-Blood-Oxygen-Saturation-Monitor 1c Blue
/ Piece
Fingertip Pulse Oximeter-Blood-Oxygen-Saturation-Monitor with Pulse Reading 1c Pulse Oximeter (Blue)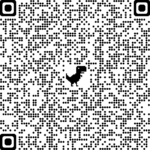 Compare
Description
Fingertip Pulse Oximeter-Blood-Oxygen-Saturation-Monitor with Pulse Reading 1c Pulse Oximeter (Blue)
Display Screen: The product adopt dual color LED screen display.
Power Consumptions: Low
Accuracy: Rotatable multidirectional display allow you to view your result in any plus pulse wave, pulse rate, bar graph, SpO2 level and battery level.
Quicker and Easier: The Oximeter adopt advanced sensing technology, the test result will be displayed on the screen quickly. No need to wait. The horizontal screen is more user friendly design, making the user easier to observe the displayed values.
Water Resistant: Yes
Note: Product is designed to withstand accidental splash of water. Increasingly higher depth of water will render the product unusable. Product is water resistant but not water proof. The fingertip clip is soft and easy to apply on different body parts and wide range of finger sizes. This is comfortable to use without taking a blood sample from an artery. A buzzing alarm sounds when your measurements do not reach the standard point.
Delivery and Return Details
Delivery: Within 8-12 business days
Return: This product is non-returnable
Note: Please check all the details at product page, cart page or payment page when you visit Official website of this product.

Additional information
| | |
| --- | --- |
| Color | Blue |
| Non-Returnable | Yes |